Rappers are the new athletes in the sneaker world when it comes to moving product. Names like LeBron James and Zion Williamson can still turn heads, but the paradigm has clearly shifted in the marketplace. Success from names like Kanye West and Pharrell are obvious examples, but there arguably isn't a bigger draw in sneakers right now than Travis Scott.
The rapper experienced a meteoric rise in mainstream popularity over the past year, thanks in large part to his massively successful third studio album, Astroworld. Despite no official signature sneaker to speak of like the aforementioned names, Nike has let Scott put his spin on various silhouettes ranging from Air Force 1s to Air Jordan IVs. Not everyone can say they've been able to play with the branding on one of the most iconic shoes ever made, or stamp their personal logo in place of a Jumpman. He has gotten to do both.
The craziest part is that there doesn't seem to be any signs of him slowing down any time soon. The 28-year-old has five retail releases under his belt in a little over two years with countless other exclusive offerings that have surfaced along the way. His name holds so much weight nowadays that Nike has even tried to drum up hype for some of its newer silhouettes using his co-sign, the best example being the Air Jordan 33 that released this past February.
As Scott's catalog of collabs continues to increase, we decided to take a look at all of his projects thus far, and rank them from worst to best.
<!–nextpage–>
11. Air Jordan 33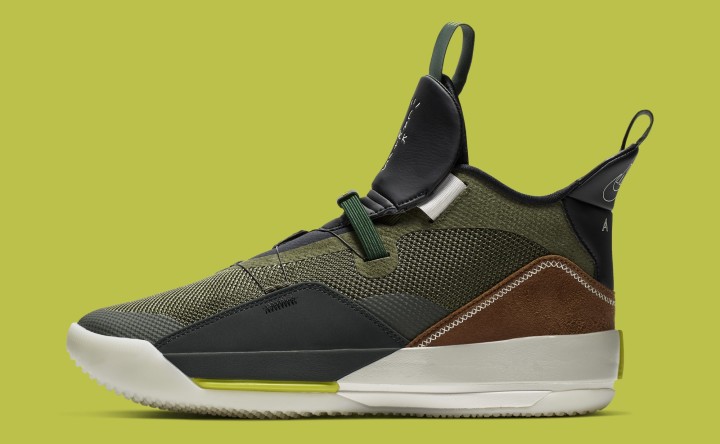 An experiment that failed. Jordan Brand thought they could make non-basketball players care about the Air Jordan 33 if they let Scott do his own colorway. The rapper was even appeared in the ad campaign to help launch the model. They were very wrong. Unless you're Montrezl Harrell, or I guess any person actually using them for performance purposes on a basketball court, leave these alone.
10. Nike Air Force 1 Low 'White'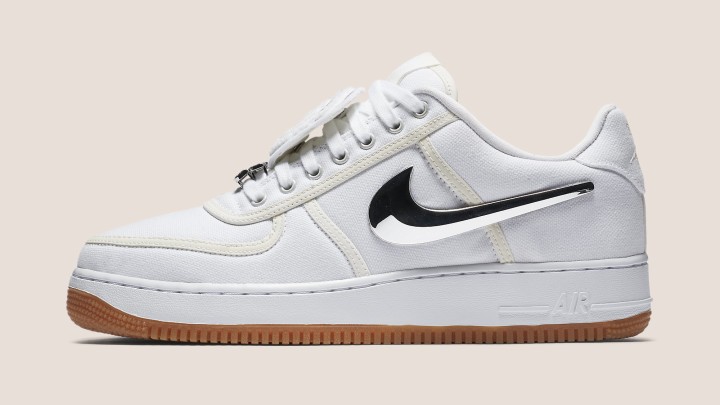 This Air Force 1 marked Scott's inaugural collaboration with Nike. Originally released in limited fashion exclusively at ComplexCon in November 2017, the pair would later receive an additional launch as well. Its limited run has also caused it to hold a pretty high value on the resell market. Despite still being a great shoe in its own right, it is probably a better decision to grab the incredibly similar "Sail" colorway instead at this point for a little less of a hit on your wallet.
9. Jordan Trunner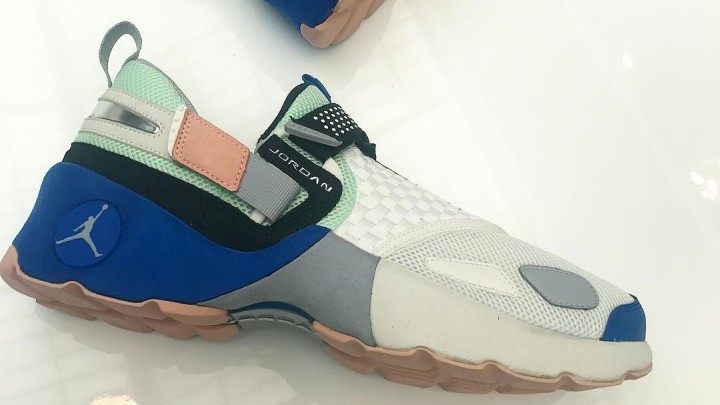 ​​​​​​​This is the pair that marked the beginning of Scott's official relationship with Nike and Jordan Brand. While the Trunner might not be the first shoe you would assume he would redesign, the Cactus Jack logo stamped on the heel and unique color choices displayed on this friends and family pair gave people a glimpse into what a collaboration from Scott would look like. It's low ranking has some to do with how unorthodox the silhouette is, but more to do with the fact that Scott proceeded to outdo himself with almost every project that he followed up with.
8. Air Jordan I Low
Image via Nike
Even Travis Scott can't make Air Jordan I Lows cool. This pair largely followed the formula of the substantially better high-top version mentioned above, but swaps out white leather panels for black nubuck. You're sure to see these on a lot of feet right now and they are going for a pretty decent mark-up on the resale market, but don't be fooled into liking this silhouette. It's a trap.
7. Nike Air Force 1 Low 'Cactus Jack'
Image via Nike
When Travis Scott's third official Air Force 1 collaboration initially surfaced back in February 2019, its unique design made many people believe it was a one-of-one for the Houston rapper. As it turns out, the busy design would eventually arrive at retail. Workwear influence can be seen throughout, mainly in the form of a strap with a gold button clasp wrapping the heel and a removable corduroy zipper shroud. Scott's loyal fanbase will also recognize the Cactus Jack Records branding covering certain panels on the multi-colored design. This pair might be doing too much for some people who prefer his much cleaner "Sail" and "White" Air Forces 1 projects, but the attention to detail is still commendable nontheless. Not a fan of the shroud? The pair looks much cleaner without it if you want to give that look a try before flipping your pair on the resale market for some extra cash.
6. Nike Air Force 1 Low 'Sail'
Image via Nike
This nearly identical sequel maintains all of the details that made the original shine like the trio of interchangeable Swooshes, chrome grill dubraes, and Cactus Jack-themed branding patches that cover the laces. The sail canvas upper makes these a little harder to ruin than its pure white predecessor. Even better, these provide the same look at a slightly more affordable price point on the resell market.
POST CONTINUES BELOW
<!–nextpage–>
5. Air Jordan IV 'Cactus Jack'
Image via Nike
With a pair of Nike collabs under his belt, Travis Scott dropped his first official Air Jordan project in 2018. It was widely considered one of the best releases of the year, selling out almost instantly upon release. The best part of this pair is its personal connection to the rapper who honored the now-defunct Houston Oilers NFL franchise with the color palette, a perfect nod to his hometown.
4. Air Jordan VI
Image via StockX
Travis Scott's Air Jordan VI collab hasn't even released yet, but it is certainly worthy of praise as anticipation builds for its arrival this coming fall. The colorway takes some obvious military inspiration, most notably the addition of a cargo pocket on the lateral ankle collar that continues the rapper's habit of tweaking the designs of Michael Jordan's highly-heralded signature line. Its olive green suede upper, and bright orange accents are also quick to rekindle memories of the ultra rare Undefeated x Air Jordan IV. With a shoe like that to compare to, placing this pair in the top five was a no brainer.
3. Air Jordan IV 'Olive'
Image via depeche23mode
Another pair that never received an official release, this Air Jordan IV is another one of Travis Scott's best collabs. This olive colorway was also limited to friends and family. Tortoise shell hits on the IV's signature straps add a nice touch to the pair. Although an alleged release date loomed on a few different occasions, most fans will have to settle for appreciating this pair from afar whenever Scott decides to lace them up.
2. Air Jordan I
Image via Nike
Arguably the most coveted release of 2019, so far, Scott's Air Jordan I is without a doubt the Houston rapper's greatest collab to actually release to the public. The hype around the shoe was aided greatly by his loyal fanbase seeing him rock the shoe on stage in various stops on his Astroworld: Wish You Were Here tour that kicked off in late 2018, and soon enough it seemed like the shoe was everywhere. Every other week it seems like a new Air Jordan I gets released these days, but Trav was able to make the pair feel fresh with special details like a giant backwards Swoosh on the lateral side panel, velcro stash pocket wrapping the ankle collar, and five sets of laces to allow for some personal customization.
1. Air Jordan IV 'Purple'
Image via StockX
Although this pair has unfortunately been limited to friends and family, it's hard to argue that this isn't Travis' best collaboration to date. Sure, its exclusivity certainly factors into things, but this colorway would be incredible if millions of pairs hit stores. It also isn't too often you see a purple suede Air Jordan retro, which makes the pair that much more unique. Although highly unlikely, we should all be wishing for these to release one day.